At Parrish, nursing is more than a job. Caring is our calling. As a regional leader in healthcare, we offer excellent rewards, professional development and a collaborative, community-focused culture. Practice nursing in a healing environment that's committed to you.
Parrish Medical Center's Graduate Nurse Experience
Parrish supports nursing graduates with a solid foundation on which to build lifelong, safe, cross-functional skills. Paired with a specialty-trained preceptor for 10-12 weeks, you'll forge professional relationships with fellow care partners, build confidence and enhance assessment, critical thinking and decision-making skills. During your first year, you'll benefit from:
Educational opportunities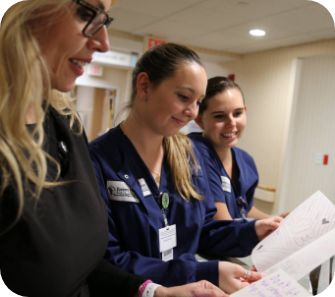 Mentoring, support and supervision
Immersion in Parrish's close-knit culture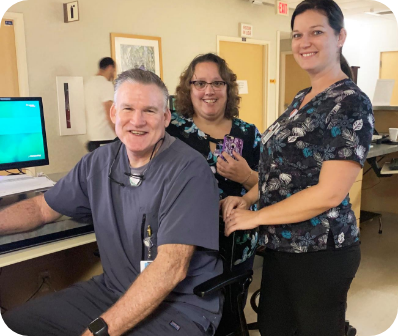 Collaboration with interdisciplinary teams
Your Growth Potential is Greater
Parrish Healthcare encourages lifelong learning with access to education and training opportunities through formal coursework, conferences, informal learning, coaching and mentoring.
Learning Opportunities

Onboarding tailored to individual needs
Tuition reimbursement
Functional training
Preceptorships
Graduate Nurse Experience
Certified Nursing Assistant program
Lean Six Sigma certification program
Career Development

On-the-job coaching and mentoring
Career development action plans
Internal job application program
Skill development through participation on Lean Six Sigma project teams
The potential to advance in roles such as nurse clinician, case manager, clinical educator, supervisor, manager or director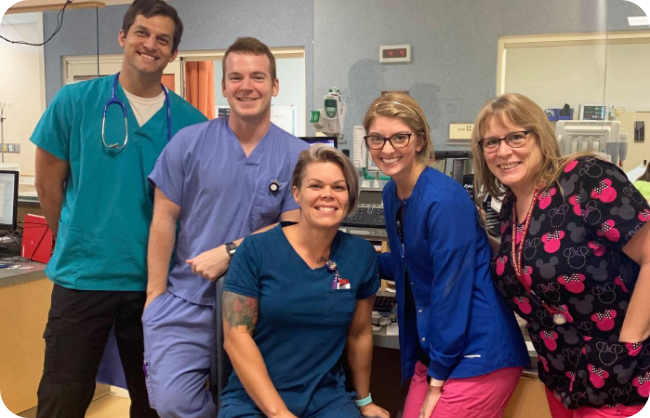 Find your Best Fit in these Specialties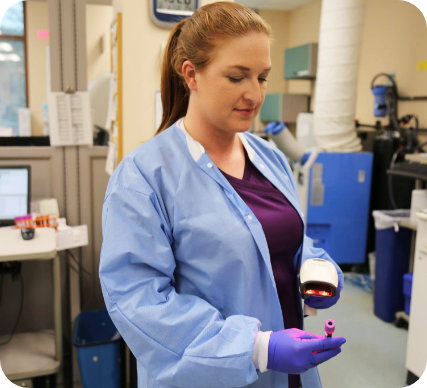 Emergency Department
Cardiac Cath Lab
Cardio-Pulmonary Rehab
Interventional Radiology
Intensive Care Unit
Perioperative Services
Medical/Surgical
Women's Health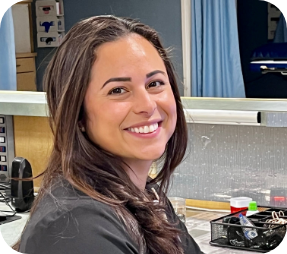 Ashley, RN
Perioperative Clinical Coordinator
"Everyone at Parrish is like one big family, from your coworkers to the patients you treat. The work environment reflects the collaborative culture, which makes our day-to-day life more enjoyable. That's what really sets Parrish apart from other healthcare organizations."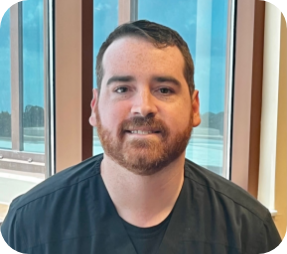 Gene, RN
Manager of Mission Control
"At Parrish, opportunity is always available to those committed to quality healthcare and achieving our mutual goals. A strong team can make the difference between a good and bad day. As long as we support each other, every workday has the potential for greatness."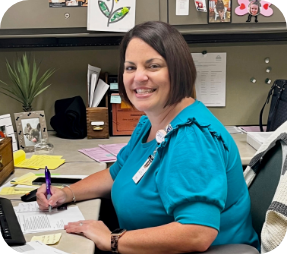 Dana, RN
Professional Development Generalist
"No matter what job I have at Parrish, I know what I do matters to the care partners I educate and to our patients. Parrish wants to see everyone succeed, and we all do our best to assist everyone in any way we can."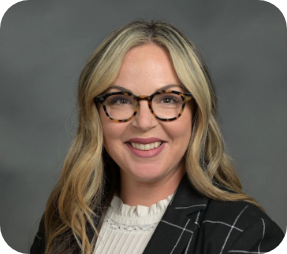 Ericka, MSN, RN
Manager, Communications & People Development
"I have never worked with a team as driven, proactive, caring, compassionate and talented as those I work with today. At Parrish, we get to know each other as individuals. You matter, which makes coming to work enjoyable and meaningful. "