As an Allied Health Care Partner at Parrish, you'll work with passionate people who share your commitment to outstanding patient care. We're committed to help you fulfill your ambition and initiative to learn, grow and take on additional responsibilities. And our collaborative environment makes every day a special one as you work across disciplines, share the challenges with your own team and help our patients on their healing journeys.
Why Parrish?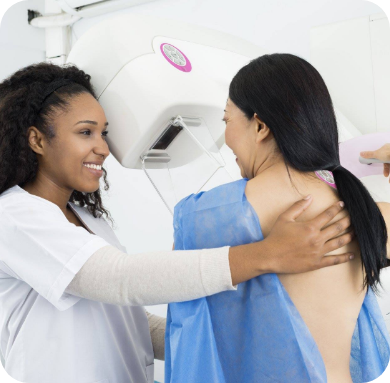 Everyone has a voice, and all care partner contributions are valued.
Build the long-term career you desire–all in one place.
Get the support you need to pursue lifelong learning and professional growth opportunities.
You'll enjoy opportunities to advance into lead, supervisory and management positions.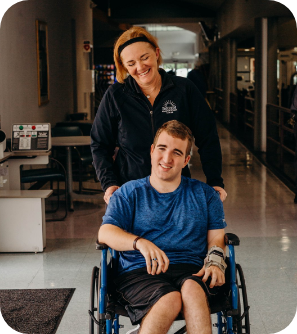 Work with a tight-knit team to provide a positive patient experience for your friends, family and neighbors.
Key Roles
Medical Assistants
Work alongside our physicians and other clinicians providing the support they need to heal our patients. You'll have various responsibilities, from taking medical histories to performing basic laboratory tests.
Certified Nursing Assistants
You play a very important role helping patients with their daily living activities. You'll get to know the patient's behaviors, and CNAs are often the first to notice a patient's physical or emotional changes.
Phlebotomists
You're a key member of the healthcare team, tasked with drawing blood from patients. You've mastered clinical skills and are good with people. You'll offer comfort and reassurance to patients with a fear of needles.
Diagnostic Imaging Technicians (CT/MRI/Ultrasound)
Our diagnostic imaging centers provide a full complement of services, including powerful digital and interventional radiology technology for crystal clear images. Our imaging centers are nationally accredited by the American College of Radiography.
Rehab Personnel (Physical Therapists, Occupational Therapists, Speech Therapist, Aids)
Whether in the hospital or in one of our outpatient centers, your efforts are focused on helping every patient achieve optimal function. You'll work with the patient and their primary care provider to return their independence and quality of life.
Pharmacy Personnel (Technicians and Pharmacists)
As a highly skilled medical expert, you know and understand everything there is to know about pharmacology. You'll work closely with physicians and nurses to ensure the correct medications are prescribed.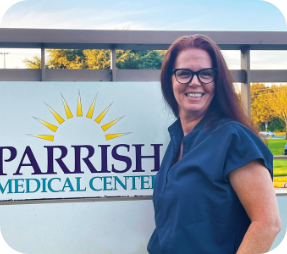 Leigh
Emergency Services Specialist
"Parrish offers a smaller environment where everyone's ideas are respected and valued. Your coworkers support and challenge you to improve any ideas you share, and everyone works together to do the right thing."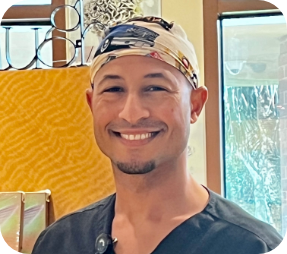 Warren
Lab Courier
"Parrish is committed to serving the Brevard County community and demonstrating leadership in the healthcare field. Here, we work together for the common good to provide patients, visitors and friends with the best healing experience possible."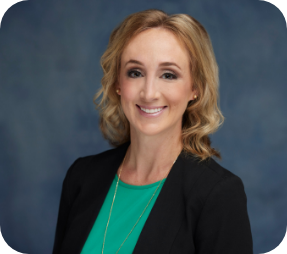 Emily
Quality Manager
"At Parrish, there is a strong commitment to our mission, vision and values throughout the organization. Working at Parrish Healthcare is one of the most fulfilling roles I've had, and they challenge me to be a better caregiver to our community."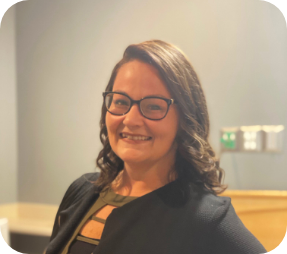 Michele
Sleep Center Supervisor
"Parrish offers endless opportunities for growth and advancement. With tuition reimbursement, I was able to obtain my degree in radiology. When I transitioned to the sleep center, Parrish reimbursed the cost of the credentialing exam. With their help, I was able to reach my current role as supervisor. "