Experience Our Culture of Choice®
A Culture of Choice partners the right talent in the right role with the right resources. As a community hospital, Parrish offers the satisfaction that comes from working with your neighbors, family and friends. Here, you're more than a number. Everyone knows your name and your story. Together, we are deeply invested in our community's health, well-being and safety.
Working at Parrish
We believe in providing an engaging work environment that inspires care partners to think, feel and act with high levels of enthusiasm and commitment to their jobs and to our mission, vision and values. You'll appreciate us for the following:
Healing Environment
Our settings are designed to increase productivity and minimize stressors with access to nature and buildings with lots of sunlight and clean, safe and tranquil spaces.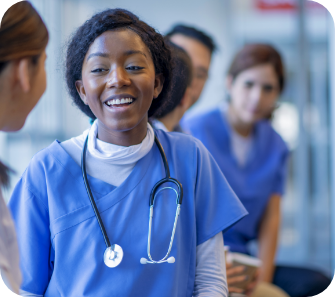 Thoughtful Job Design
We provide clear expectations with a methodology for continuous improvement, idea sharing, collaboration and teamwork.
Recognition
We recognize employees through thank-you notes, weekly inspirational care partner stories, employee rounding, internal communications and celebrations.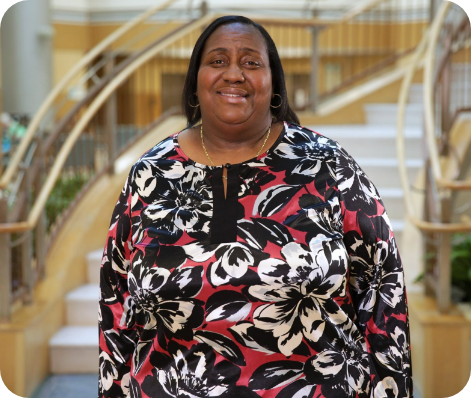 Communication
We encourage opportunities for two-way feedback through surveys, focus groups, Town Hall meetings and more.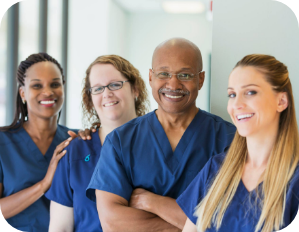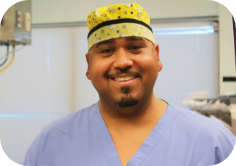 Diversity, Equity and Inclusion
At Parrish Healthcare, we recognize and celebrate diversity. We're proud to cultivate an inclusive workforce that's as diverse as our community.
Our Diversity and Inclusion Steering Committee (DISC) empowers our care partners to demonstrate cultural awareness, sensitivity and competence.
We work with local and national schools to ensure we have a diverse stream of students from different healthcare programs and backgrounds.
Our generous paid time off program accomodates our care partners' personal beliefs.
Our Creative Concepts Program invites care partners to submit ideas and recommendations for improving our healing work environment–from system processes to menu choices.
Space Coast Florida Living
Where you live is just as important as what you do for a living. Parrish Medical Center is located in beautiful Titusville, within sight of the launch towers of Kennedy Space Center. Parrish Healthcare medical centers and facilities are located throughout North Brevard County on Florida's Space Coast. There's something here for everyone to love.
Watch waves crest, sea turtles nest and rockets launch–sometimes all in the same day.
Enjoy an active lifestyle and get back to nature on the Space Coast's scenic hiking and biking trails.
Have fun in the sun and the sea at serene, award-winning Playalinda Beach, a part of Canaveral National Seashore.
Travel through space history with visits to Kennedy Space Center, home to the Space Shuttle Atlantis, a national treasure.
Titusville offers local shopping, dining, an active theater community with Titusville Playhouse, and community events.
Titusville is on the east coast and close to everything. Within half an hour, you can visit world-famous Cocoa Beach. A 45-minute drive west gets you to Orlando's theme parks and attractions. Finally, head north and enjoy the sugar-white sand of Daytona Beach and events at Daytona International Speedway.
Space Coast Florida
Live Big on Florida's Space Coast